Welcome to our newest gardening volunteer, who shares her thoughts an experience of her first few volunteering days at the Carless Eco Centre.
'Despite wearing boxing red, garden gloves, peering down at my hands, I still found myself trying to extract the soil that had become lodged under my nails. With the grey clouds ushering the sun to move on, the British summer was a far cry from the heatwave and tragic wildfires being experienced by continental Europe. The sensation of insects crawling on my head tickled my hairline as I wafted another fly that determinedly, kept buzzing around my eyes and ears. Using the backs of my hand, I tried to rub away the irritation, before returning to the very important job of gently pulling away the green leafy weeds that were popping up around the courgette flowers. The spikes from the stalks of the growing courgettes bit at my skin. Using my mini hand scoop, I dug away the dirt to make space for two additional parsley plants that had been withering away in the humidity of the greenhouse.
Now in the fresh outside air, they could finally breathe. The ting and tang of pebbles buried in the soil prevented me from digging too deep. A short pink and red worm cautiously wriggled and writhed its way through the soil, stopping as I padded away at the earth, before diving back in and away from sight. Fuzzy black and yellow bumble bees seemed to be returning to the area, unlike the previous summer when I often found them exhausted and malnourished on the pavements adjacent to the grassy verges.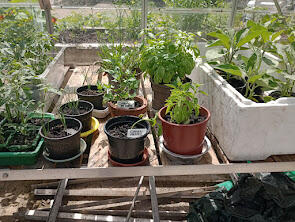 The humming of bees and wasps was a welcome melody from the loud buzz of a chainsaw in the nearby properties. Tiny white spiders dipped and tumbled up and over the mounds of soil, whilst pearl white butterflies floated like airborne ballerinas around the petals of the yellow sunflowers. Right on time, as she did every week, my little feline friend trotted into the garden, looking at me with her fierce yellow eyes. Putting down my tools and pulling off my gloves, I walked over to stroke her. Jumping onto the wooden bench and table, she lay soaking in the rays of the sun, as I brushed at her malting fur, and tickled her behind her ears. Purring softly, she closed her eyes. She was a black cat that usually hung around outside. However, in the two months that I had been attending, she had trotted in every week at 10:30am to play and cuddle. Formed approximately 18 months ago, as we were all awakening from our Covid slumber, the Carless Ecology Centre, located at the heart of the Moor Pool Estate, pays tribute to John Nettlefold's visionary development of the garden city and conservation area, in the early 20th Century.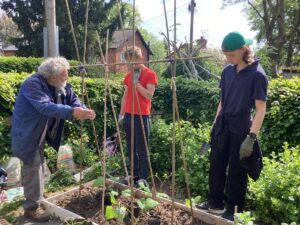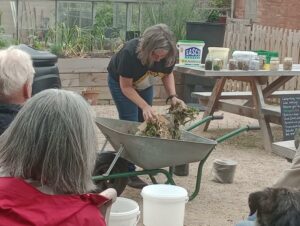 The Carless Eco Centre being a place for people to come together, to garden, to chat, to drink tea together and enjoy green spaces together improving wellbeing and physical health. For school children and college students to work together and learn together and just as importantly grow together, both in the garden and metaphorically. Harborne has long been a desired residential location for many looking to settle in Birmingham.
With its sleepy vibe, leafy green spaces, tree lined roads, and Edwardian cottages and housing, potential buyers jostle for properties, with many being sold before they've even hit the housing websites. I grew up in Harborne, and whilst I had pursued a career in the concrete jungles of the UK, I'd always had a great passion for wildlife and environmental conservation.
The city, it seemed, had limited opportunity to volunteer with animal charities being a world away from nature, unlike the draw of the countryside. Fields of grazing cows and sheep, long grass meadows, rainbow orchards and strawberry picking, it appeared to offer a broader spectrum of opportunity and learning for anyone that had a passion for nature and animals. I'd spent a lot of time applying for volunteer roles with animal charities in and around the city to supplement my learning and interest in the subject, but sadly to no avail. It was surprisingly difficult to find such roles.
I had never thought to contact Moor Pool Heritage Trust, until I had a chance conversation with a stranger about the environmental conservation work they were doing. I started volunteering at the ecology centre in early June 2023. There are usually only two to three people in the centre, each  time I had visited, all pulling up weeds, planting and harvesting budding, new vegetables and fruits, as well as watering the greenery. With the garden occupied by eager and excitable school children during the term times, it is a beautiful and tranquil space to spend time, liberated from the absurdities of life.
Slowly pushing the wooden door open, I stepped into what seemed like Harborne's best kept secret. There are two routes into the ecology centre; one is to step up to the main garden, whilst another, winding crunchy path allows wheelchair access up to the main space. Within the carefully manicured space, designed to  accommodate wheelchair users  there are handful of raised plant and flower beds, a large greenhouse, as well as a wooden shed for indoor educational activities, which is somewhat of a necessity with the ever changing island weather. The centre is self-sustainable, with drains filtering off rain water into tanks, which through the use of taps can be utilized to fill watering cans. Work has also recently begun of bathroom facilities to cater for both visitors and educational programs. Considering my love of nature, I embarrassingly knew little to nothing about gardening or growing plants. The ecology centre has provided me the perfect opportunity and tools to get hands on experience and skills to learn more.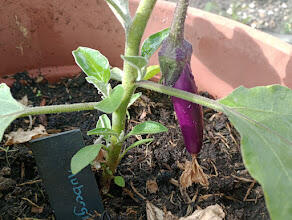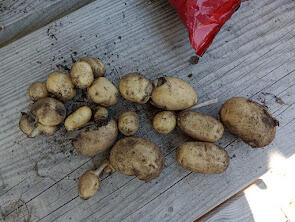 Squinting as I tried to read the tiny font on the pack of fennel, leek, lettuce and cauliflower seeds, in addition to some help from another volunteer, we delicately pawed away at a small pocket of soil, before sprinkling a few of the seeds, finely, in a neat vertical row, covering up the half inch pot of earth.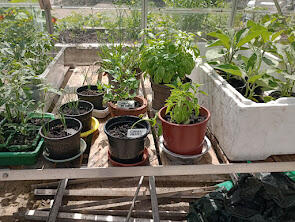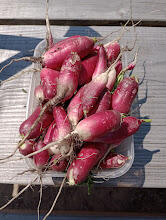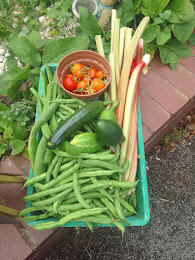 Now neatly made up like a bed wrapped in fresh linen, I sprinkled the seeds with water, and left them to slumber in the warm summer air and in a few months time those cauliflowers will be ready to eat – and from my experience of sowing, growing, harvesting and eating produce from the Carless Eco Centre – it's a treat worth waiting for!'
By Kanika.